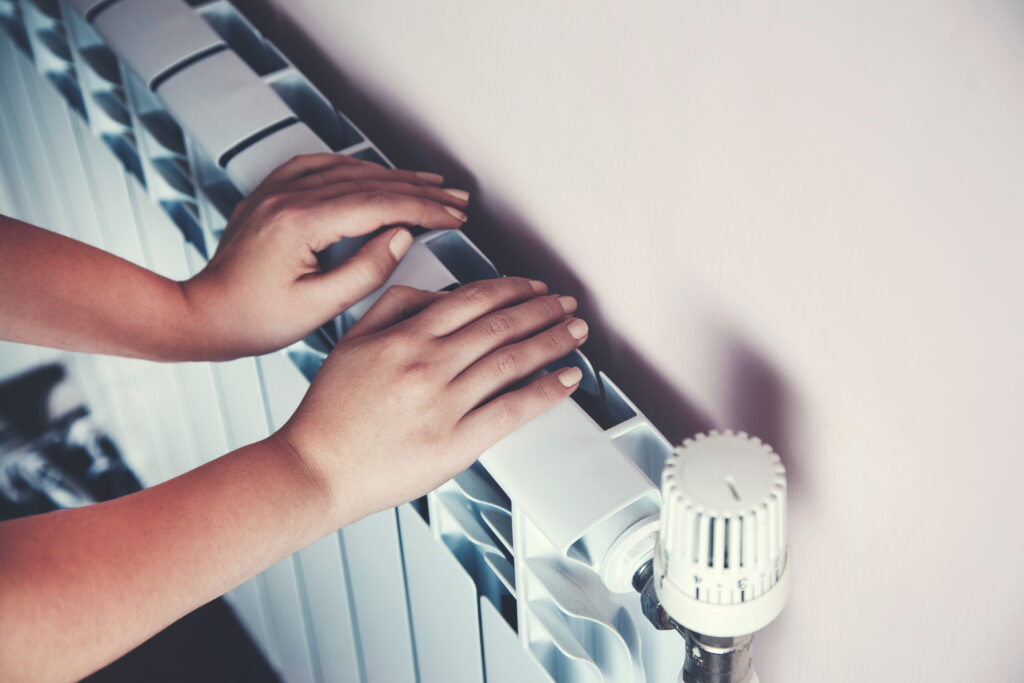 Answer

Conventional: These are also known as 'open vented' or 'regular' boilers. They have both a hot water cylinder and a supply tank. Storing hot water is key to this system; a plentiful supply of hot water is always available. You will require space in the loft and airing cupboard for tanks. Most suitable for homes that need to have hot water in more than one place at the same time.

Combi: Combination boilers, more commonly known as "combi" boilers are the most popular kind in the UK. They provide instantaneous heating and hot water with no space required for a hot water cylinder or supply tank in the loft or airing cupboard.

System: System boilers, are also known as 'sealed systems'. They are similar to a regular boiler in that they have a hot water tank but they do not have a supply tank and are filled directly from the cold feed instead. Most suitable for homes that need to have hot water in more than one place at the same time.
Answer

There is often a temptation to oversize the boiler, just in case. Oversizing is very inefficient and accelerates wear and tear which can cost thousands over the lifetime of the boiler in higher fuel bills and early replacement. Oversized boilers will 'cycle' on and off, as the boiler heats up too quickly, runs for short blasts and then turns off.

Therefore, it is important to get the right size boiler for the property, taking into account any future expansion potential. If you have a System or Regular boiler, the size will be based on the heat requirements of your property.

A very basic rule of thumb guide is that you need 1.5 (one and a half) kW of heating per radiator, plus 10kW for a small cylinder and 20kW for a large one.

For Combi boilers, the size required is 'bigger' because it includes hot water production. An average three or four bedroom house typically has around ten radiators and will usually require a small or medium combi boiler, for example 24-30 kW. A larger house with substantially more radiators or an en-suite bathroom will generally need one that is larger, typically 30-35 kW.

If you have a large house with as many as twenty radiators, a large 35-42 kW Combi boiler may be needed to provide sufficient heat with the best economy, or you would be better to change to a system boiler which could be sized more appropriately

If you would like more information, why not contact us and arrange a visit from one of our engineers, who can evaluate your system and provide the best advice tailored to your property and needs.
Answer

Yes, our engineers will be able to assess your property and provide a quotation based on your needs. Whether this is a simple boiler replacement or full heating system, you can be sure you will get the best advice and solution for your property.
Answer

The length of time it takes to install your new heating system will depend on a range of factors, including the type of system you choose and how complex the fitting is likely to be. For example, if you're replacing a boiler on a like-for-like basis in the same location in your home, the installation should take no longer than a day. However, if new pipework is required, you're having your heating system power flushed or you're changing the location of your boiler, you can expect fitting to take between one and three days.

If you're having an entirely new type of system installed, installation is also likely to take longer.
Answer

There are a range of steps you can take to make your central heating system more efficient. For example, if your existing setup is old or it doesn't suit the requirements of your property, you could replace it with a new, more efficient model. Highlighting the possible benefits of this, if you live in a detached house and replace an old G-rated gas boiler with a new A-rated condensing model, you could save over £300 a year.

You may also want to think about fitting better controls. Ideally, you should have a boiler thermostat, thermostatic radiator valves, a room thermostat and a timer or programmer.

For even greater efficiency, consider choosing to upgrade to Smart Controls that will allow operation from anywhere and at any time from mobile devices.

You may also wish to consider switching to a renewable fuel or technology. 

Make sure your home is well insulated and draught-proofed too. This means blocking up any unwanted gaps in your property that allow warm air to escape and cold air to get in, however you must never block any purpose built ventilation, such as wall vents, window trickle vents, underfloor air bricks or extractor fans.
Answer

We tend to specify what boiler is best suited for your needs and property. We primarily use Worcester, Vaillant, Viessman, Glowworm and Baxi, our engineers have all attended training courses from these manufacturers. However, if you have a preferred manufacturer or product we will be happy to provide a quotation based on this for you.
Answer

Knowing when to arrange heating system replacement isn't always easy, but there are a number of signs that suggest it's time to make a change.

The occasional heating system breakdown may not warrant a replacement, but if your system needs to be repaired on a frequent basis, it could be time to get a new solution. Also, if your heating system is old and you find it difficult and expensive to source replacement parts for it, it's worth considering making the switch to something new.

It may also make sense to get a replacement if your current heating system isn't working as well as it used to, or if it no longer meets the needs of your household. In addition, you may benefit from getting a new solution if your current system is proving inefficient and therefore costly to run.
Answer

A filter is optional, however most boiler manufacturers will insist on one being fitted for as part of their guarantee terms and conditions.

It is a wise investment to have a filter fitted as it will help to prevent the magnetite sludge from entering the boiler and circulating round your heating system, reducing the risk of blockages occurring.

Keeping your inhibitor levels topped up are also key to helping prevent corrosion occurring in your system, this will help to extend the life and efficiency of your system
Answer
Answer

Gas Safe and the boiler manufacturers recommend gas appliances are checked annually.
Answer

The majority of new boiler guarantees and warranties require annual servicing, and this is also recommended in order to keep your appliance in efficient and safe working order.

There are a number of warning signs that suggest a service may be required. Your boiler not heating your home or providing hot water is a clear giveaway, but other indications include:

Increased condensation in the room containing the boiler
Black stains or marks around the appliance
The flame in your boiler changing from blue to yellow

You should contact a Gas Safe engineer immediately or call National Grid UK on 0800 111 999 if you experience the signs of carbon monoxide poisoning. These can include confusion, nausea, vomiting, tiredness, dizziness, headaches, stomach pain and difficulty breathing. Do not leave it until the next service is due to get it checked.
Answer

A gas safety check is different to a service, but the two things can be done together. A gas safety check includes all the tests and checks required to make sure your boiler or appliance is safe to use. This means ensuring that the appliance is physically stable, the gas is burning as it should and any chimneys or flues are working correctly. It's important to be aware that this check doesn't help to maintain the reliability and performance of your appliance.

A boiler service in contrast includes all of the safety checks mentioned above, as well as other inspections, checks and cleaning as specified in the boiler manufacturer's instructions.  Butco will also check all your radiators and any tanks, where safe to do to so.
Answer

If you smell gas or have reason to suspect a gas leak, make sure that you or your family are not in immediate danger.

Call National Grid UK on 0800 111 999, any time, day or night.

Extinguish all naked flames and do not smoke or strike matches
Do not touch any electrical switches to turn off or on
Turn the gas off at the meter
Open doors and windows
Get everyone out of the affected area
Answer

Yes, we can carry out one-off repairs on all manufacturers' boilers. Please see our Repairs page for further details.
Answer

No, sorry. All boilers must be in good working order to start on our BoilerCare contracts.
Answer

Unfortunately, there are some exclusions, due to delays in obtaining spares and reliability of some models. Please contact us if you would like us to check your boiler before applying.
Answer

No, unlike most companies that offer these type of contracts, we do not have an upper age limit. We cover most types of boiler, they do however have to be in good working order, and are subject to a first inspection. This is carried out during the first service visit, or breakdown. Please see our full terms and conditions for details.
Answer

Yes, we cover all parts and labour for repairs carried out under the contract, the scope of what's covered depends on which contract you take out. All our contracts cover parts and labour for the boiler as a minimum. There are financial limitations, and exclusions, so it's best to read our terms and conditions in full.
Answer
Answer

We can usually cover up to 12-15 radiators per day, depending on the severity of the build up in the system and size of the radiators/property.
Answer

This is normally an indication that your system needs balancing, as the water flow between the radiators is uneven. Contact us to arrange for an engineer to attend to this for you.
Answer

Usually this is an indication of air trapped at the top of the radiator. Try bleeding your radiators. Please note it is best to do this when the system is off. You can see our tutorial here.

The most common cause of this is sludge, and is an indication that your system would benefit from a powerflush. Please visit our Powerflushing page for more details.
Answer

Keep it set on constant with the room stat set low, this will ensure the heating comes on if the temperatures get too low. Alternatively, set the heating to come on a couple of times and day to help keep the pipes warm.

Invest in a smart control, so you can keep an eye on the temperature in your house even when you are away. This will allow you see know if there is a problem and if your heating has stopped working, so you can get it checked.
Answer

Ensure your loft and any tanks are insulated, as well as any exposed pipework particularly in non heated/lived in areas, like garages and lofts.
Open the loft hatch on really cold days to let the warm air in.
Keep your central heating on low or set it to come on a couple of times a day, especially if you are going away.
Answer

Turn off the water supply at the main stopcock and turn on the tap nearest to where the pipe is frozen so the water can flow out once it has defrosted

Try to thaw the pipe out. This can be done using a filled hot water bottle or gently with a hair dryer.
Answer

Turn off the water at the main stopcock
Turn on all of your cold taps to drain the system
Turn off your central heating, immersion heaters and any other water heating system you may have. Once done, turn on the hot taps to drain the hot water in your system
Turn off the electrics
Answer

Most properties have two: internal and external. The internal one is most often located under the kitchen sink. If you cannot find it or it is seized shut, the external stopcock can usually be found under a small cover in the pavement outside your house. You will need a special turnkey to turn this on or off.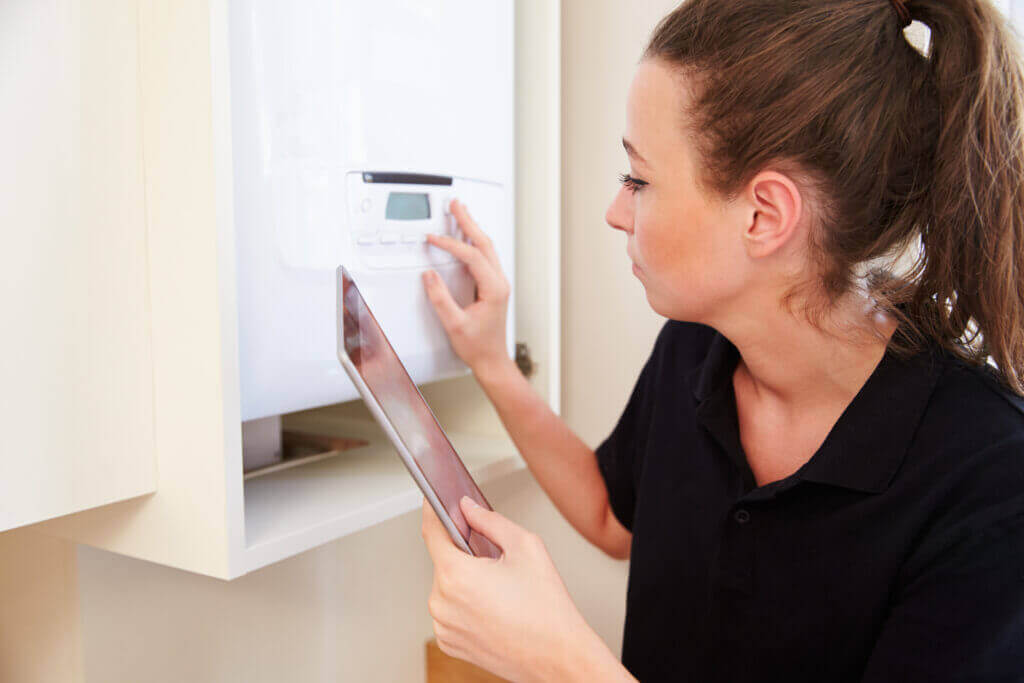 MORE HELPFUL TIPS & FAQS
Got a question? Read our helpful tips and FAQs section to find out more.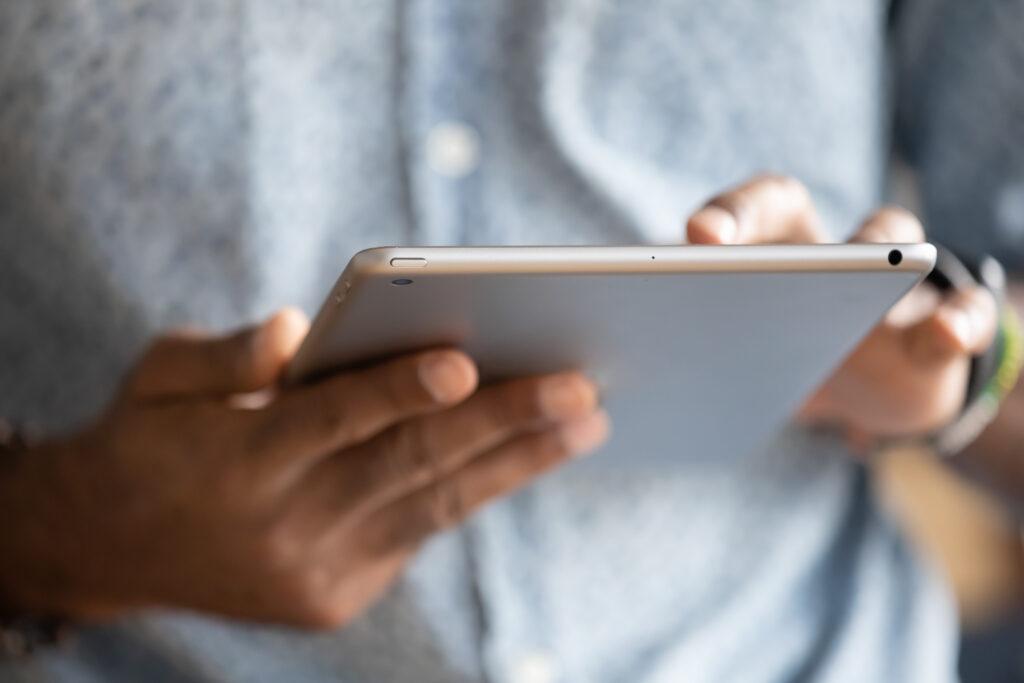 OUR LATEST NEWS
Keep up to date with our latest news and updates.